Coronavirus Update: The Neff Company production and service facility has started to reopen. Beginning May 11th we will have a limited staff in both our service department and the production floor as we begin the process of resuming our normal operations. Please keep in mind that with the limited staff we will get to your orders, emails and voicemail inquiries as quickly as we possibly can.
We appreciate your patience as we work to build back to full capacity.
Thank you as always for your continued support.
Compression Wear
Stay cool and dry in Badger's collection of compression wear. Made of a quick-drying polyester and spandex blend, compression wear is designed to move with you at maximum performance, and keep you cool, dry and comfortable.
Badger compression wear offers muscle support and increases blood circulation to enhance physical performance and stave off muscle exhaustion.
All compression wear can be customized to include imprint designs, so you can proudly feature your school or team name, mascots or logos.
Choose from a sleeveless compression shirt, long sleeve compression shirt, short sleeve compression shirt or half sleeve compression shirt?all which come in a variety of popular school colors.
View our full selection of team apparel!
Features:

Polished, Athletic Look
Quick-Drying Fabric Blend
Muscle Support
Customizable Apparel
Volume Discounts
Fast Delivery!
You may also like...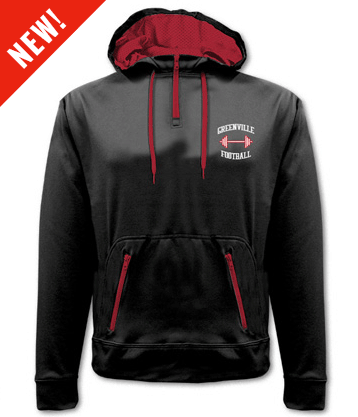 Custom Performance Fleece
More Info
Product added to your cart!
What would you like to do?
Go to Cart