Building a School Awards Program
Develop a system to reward students at each level of achievement.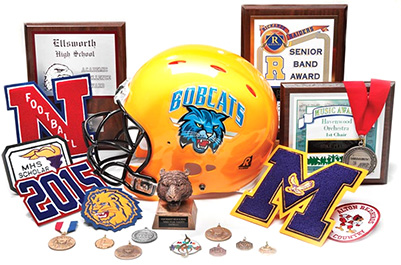 Rewarding progress and recognizing achievement is the key to motivating your students and athletes. A strategically-created school award program will help you to honor students at each level of achievement. Neff school award programs are specifically designed to provide stepping stones to future achievements and keep students performing at the highest level.
We know that developing a school awards system from scratch is a daunting task—we are here to help! The Neff Company has been helping educators motivate America's students since 1949. Creating full, four-year awards systems is our specialty.
Contact us today to speak with a sales representative in your area and get started on creating your new program.
In the mean time, see below for a suggested Athletic Awards Program and Band Awards Program that outline possible school awards for each level of achievement.