Custom School Banners
What makes our custom school banners so exceptional Some may tell you it's the graphics. Or the unparalleled standards for color, layout and cutting-edge design. Others may say it's in the quality of our materials. We think it's that little something extra that goes into every custom banner we make.
At Neff, we are proud to be America's #1 choice for school banners and take as much pride in making school banners as you will in hanging them.
We offer your choice of material for your school banner. Choose from vinyl banners, traditional felt banners, tackle twill banners or nylon banners. Whatever you choose, you'll find we carefully construct our pieces with the finest components and meticulously craft them with your satisfaction in mind.
Our quality craftsmanship also comes with your choice of messaging we're proud to tell you that your options are endless! See school banner types below...
Traditional School Banners
Simple but versatile, Neff's Traditional School Banners offer classic felt, nylon or tackle twill material options to proudly display your message. Constructed by hand, these banners give your gymnasium, rafters and walls a polished, classic look.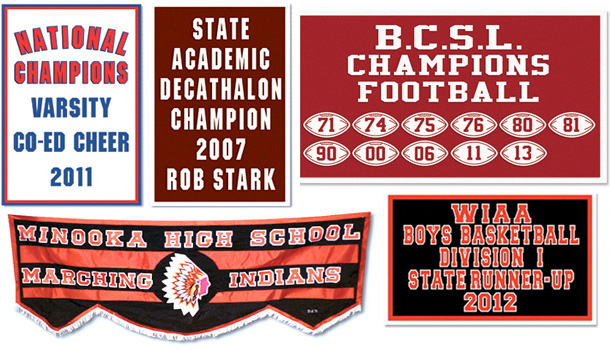 Championship Banners
Proudly commemorate hard earned tournament appearances and league championships with the recognition they deserve a championship banner hanging proudly in your school gymnasium or field house.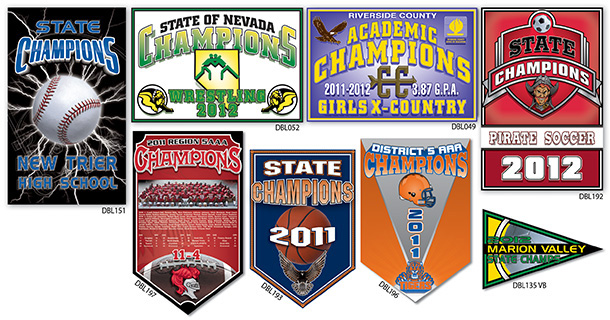 Add a Year Banners
Proudly display add a year school banners in gymnasiums and stadiums as a reminder of past tournament appearances and league championships.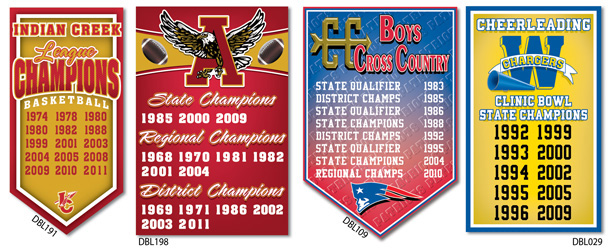 School Conference Banners
Exhibit school conference/league memberships by featuring school conference banners with groupings of league school names and mascots.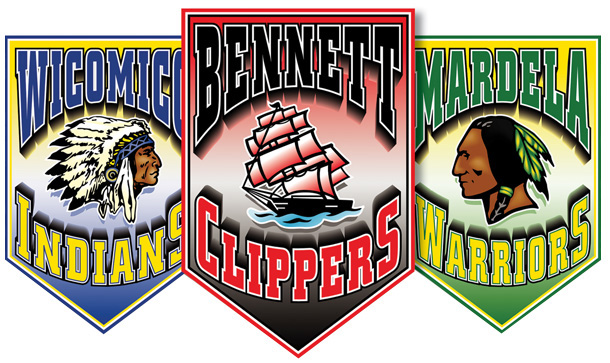 School Sportsmanship Banners
Neff School Sportsmanship Banners offer a blank canvas for your school's messages of character, motivation and encouragement.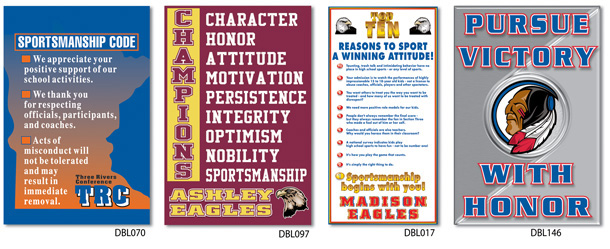 No matter what you're looking for, at Neff, we're happy to help and pride ourselves in offering our customers authentic, customized products. It's what we've been doing for more than 50 years.
View our School Banner Catalog to see our full collection and take a look at our full collection of school spirit products for more ideas on how to showcase your school brand!