Neff's Microfiber Windshirts are water and wind resistant to keep you dry in changing weather conditions. The WS2980 long sleeve windshirt is made of 100% sanded microfiber polyester, and comes in one solid body color with contrasting pro mesh panels and piping under the arms. It features a side seam zipper for easy on and off, and a hem cinch cord at the waist. This sleek, athletic design is fully customizable and ready for your personalization.
$34.95
Water resistant and wind repellent to shield the elements
Solid or contrasting under-arm pro mesh inserts
Choice of insert piping color
Choice of quarter length zipper color
Elastic cuffs
Unlined
Hem cinch cord waist adjustment
Side seam zipper for easy on and off
One location (left or right chest) embroidery included
Machine washable
Fabric: 100% Sanded Microfiber polyester
Sizes: XS-6XL
Minimum order: 6
Manufactured exclusively by Neff
Special Offers
Sorry, no special offers for this product at this time.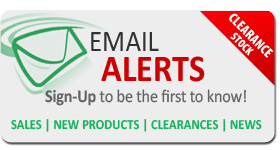 Sign up for email alerts to receive sale notices, clearance alerts and product news from Neff.