Coronavirus Update: The Neff Company production operations are closed until further notice due to the Coronavirus. Orders can still be placed using our online Jacket Shop and Patch Builder and those orders will be processed. Unfortunately, those orders will not start in production until our offices resume operations after the mandated closures.
Should you need to contact us you can do so at neffcontactus@jostens.com and we will get back to you as soon as we possibly can.
Thank you for your continued support of Neff.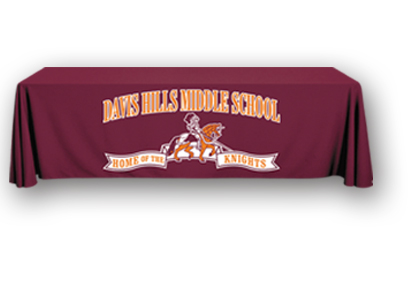 $205.00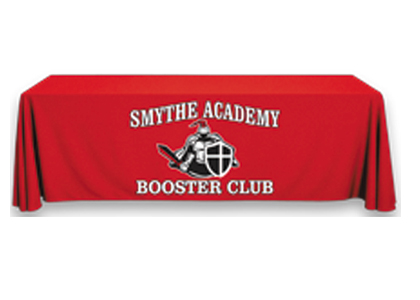 $205.00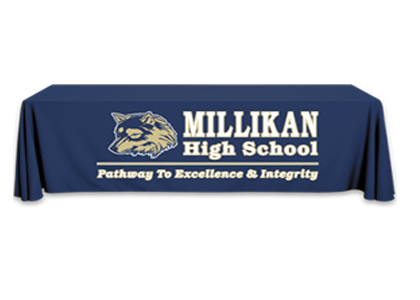 $205.00
Table Covers
How do you put your best foot forward for school functions and events? Our custom printed table covers create the professional, polished look you need for award presentations, commitment signings, meetings or conferences.
Table covers can be customized to include your school name, logos and designs and are made of wrinkle-resistant, flame-retardant "prima" polyester. Choose from three different layouts. They come with a complimentary storage bag for convenience and are available in 6' and 8' table sizes. Maximum imprinting size for all designs is 28" x 60."
Add a matching school backdrop to your table cover order for a unified, branded way to present your school. Be sure to also take a look at our full selection of spirit products!
You may also like...

School Backdrops & Table Covers
More Info
Product added to your cart!
What would you like to do?
Go to Cart