About Neff Company
Tradition is built upon. Pride is built in.
Neff® is the leading supplier of high-quality awards and apparel for America's schools. We've been in the business of motivating, recognizing and rewarding students for over 60 years. We partner with over 15,000 schools across the country and are their motivation consultants to create memorable moments and lifetime experiences for their students.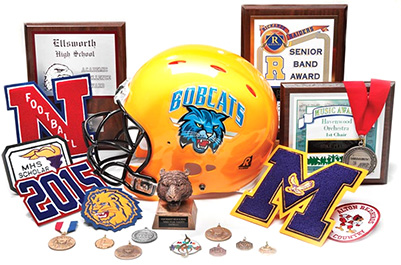 We put a strong focus on quality and are continually expanding our product offering to better serve you and your school. When choosing Neff you can be confident that your school's tradition and pride will be reflected each time your students display their awards—year after year.
We're very proud of our new web site focused on you, our customer. We took your comments and suggestions very seriously and have created an environment that will give you a 21st Century Experience. As you navigate through you will see that by telling us just a little about who you are, we will customize the shopping experience to you and your school.
You can easily order and reorder right from the site, seeing what you have purchased in the past with suggestions on additional items that may help to motivate, celebrate or commemorate the activities your students are engaged in.
Should you have any questions, our fully trained Customer Service staff is there to assist you or you can contact your knowledgeable and experienced sales representative. The entire Neff organization is here to help make your job a little easier.